Heads Up for an Upcoming Hop!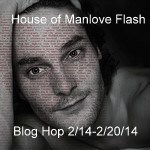 Valentine's Day is coming up, and so is a Valentine's blog hop! Follow the hop for a whole week of Valentine's flash fiction written by a range of awesome romance authors.
I'm posting on the Saturday, with a little piece about Toby and Flirt's first Valentine's Day.
14th: Jena Wade and Heloise West
15th: Amelia Bishop  and Mina Kelly
16th: Kimber Vale and Shiloh Saddler
17th: Eva Lefoy and Azalea Moone
18th: Dakota Trace, Jade Crystal, and Crane Hana
19th: JT Hall and ND Wylders
20th: Evelise Archer , Kate Lowell, and Skye Jones