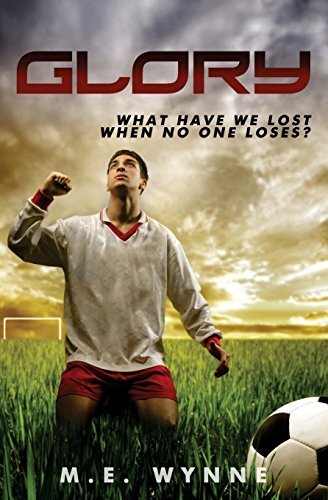 Glory
200

WHAT HAVE WE LOST WHEN NO ONE LOSES? The New Texas Storm haven't won a game in two hundred years. Following a worldwide pandemic and The Concord, which brought peace to a troubled post-apocalyptic world, winning was condemned as primitive behavior. But when winger Ledger Dent meets an old coach, he slowly begins to unravel why competition is unacceptable, and realizes more than his personal glory hinges on a victory.
I received a copy of ths book for free in exchange for an honest review from LibraryThing's Early Reviewer's program.
It's hard to work out where to start with this review. I've never encountered a dystopian novel with a sports hook like this. It's a bread and circuses sort of set up, and it mostly works.
The main issue with the book is it's just too short. The world building is great, but there's not enough time to really develop some of the characters. Ledger is a bit too everyman to be interesting, and you barely see the rest of his team. I wasn't sold on the idea of a single player being able to win for a team with no support whatsoever form his team mates, but the ending actually worked with that issue rather than against it.
The ending is a little rushed, but the newspaper headline format is a good way to summarise what is essentially a whole 'nother book's worth of plot. On the other hand, I'd be perfectly happy to read that other book, so skipping through it like that was a shame.