Book review: Plan for Chaos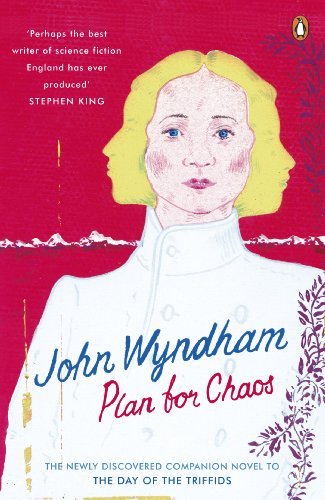 Plan for Chaod
Science Fiction
256

In a city that could well be New York, a series of identical women are found dead in suspicious circumstances. Magazine photographer Johnny Farthing, who is reporting on the suspected murders, is chilled to discover that his fiancée looks identical to the victims too - and then she disappears. As his investigations spiral beyond his control, he finds himself at the heart of a sinister plot that uses cloning to revive the Nazi vision of a world-powerful master race...
Part detective noir, part dystopic thriller, Plan for Chaos reveals the legendary science fiction novelist grappling with some of his most urgent and personal themes
It's a bit of an odd fish this: the prose is more akin to Wyndham's later novels, but the plot is straight from his Beynon days. The characters are a bit of both. It's been slated in professional reviews, but reading it myself I think a lot of them have been rather unfair on this franken-novel.
Overall, I enjoyed this novel. The plot is well thought out and suitably creepy, and it moves along pretty quickly. The heroine is typical of Wyndham's later novels – resourceful, intelligent, and more insightful than the hero. The hero, however, probably ranks as one of Wyndham's least intelligent. The reader figures out roughoy what's happening pretty quickly, but every time other characters start talking about something that would help the hero figure it out he stops listening for one reason or another. This becomes immensely frustrating, almost as much as the fortunate accidents that befall him repeatedly.
It feels like a third or fourth draft – the quality of writing and the majority of the plot are fine, but it needed an editor to run an eye across it a final time to iron out the coincidences and TSTL moments. It's definitely worth reading if you're a Wyndham fan, but if you're just starting to read his works I'd leave it until last.