I've kept this one a bit quiet 🙂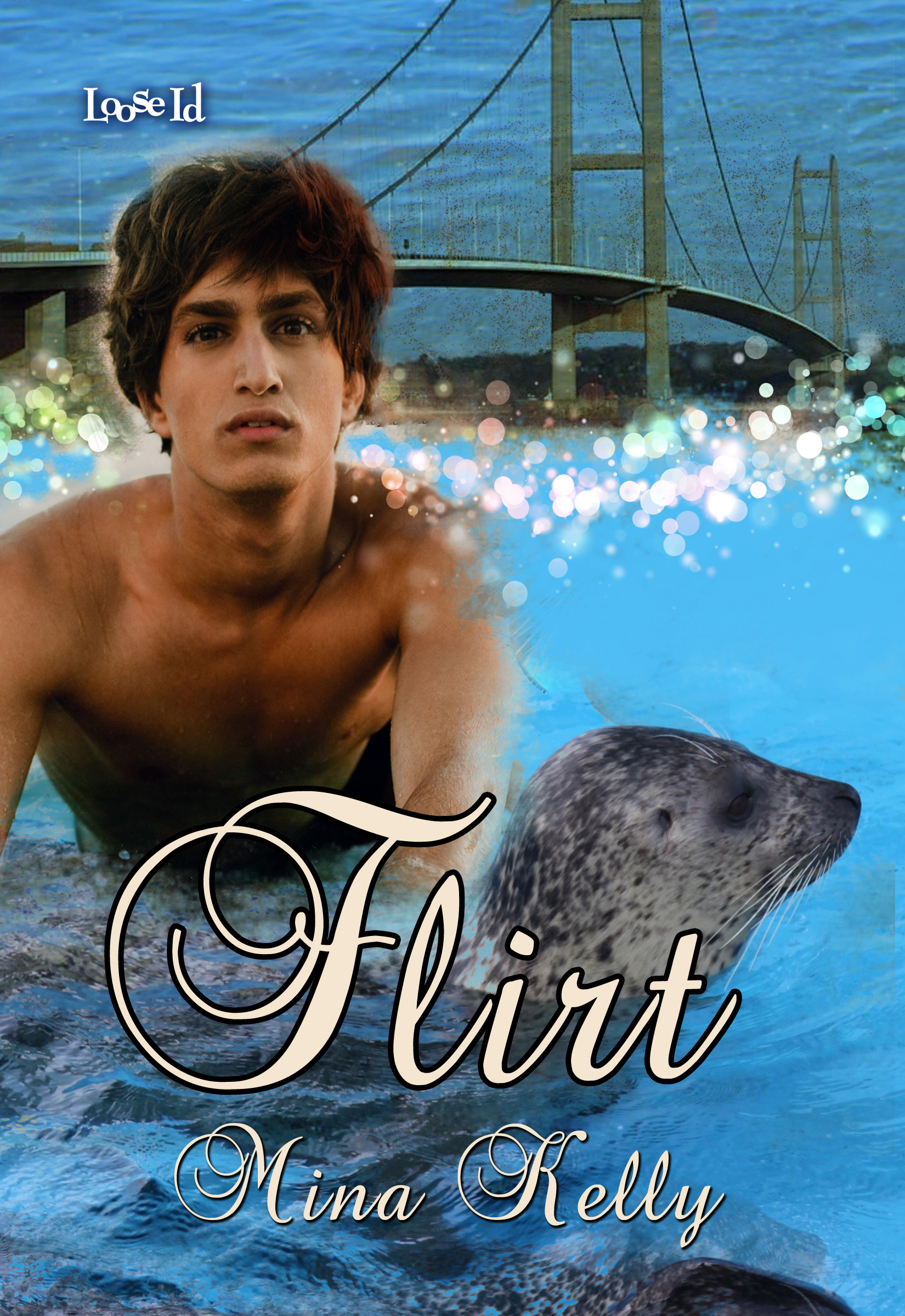 Toby's happy with his life in the small fishing village of Haggenby. At least, he thought he was. When he rescues a selkie who identifies himself as Flirt in sign language–not so much a name as a warning label, as Toby's father notes–he's forced to recognise he's withdrawn from the world, and the world thinks it's because he lost his hearing in his teens.

Stung, Toby takes Flirt out on a date, but that attracts the wrong kind of attention from the wrong kind of people: scientists keen to dissect Flirt and prove the existence of the supernatural. Flirt is kidnapped and Toby must attempt a daring rescue if he wants to keep his lover. He just hopes his lover wants to be kept.
So Flirt is set in the same universe as Tease, with the same kind of selkies, but there's no plot overlap. It's also set in Yorkshire – yes, that is the Humber Bridge in the background – in a fictional fishing village just down the coast from Whitby. My cover artist is Ginny Glass and my editor is Kierstin Cherry.
Flirt will be available from January 21st, all things going well. I have a few promo things popping up in the meantime, so watch this space 🙂