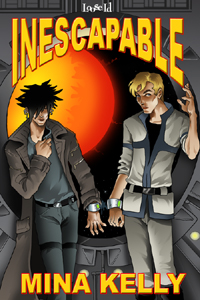 Dear Author is doing a massive August giveaway, and today Inescapable is part of it! To enter you either need to comment on the post or friend DA on facebook (or both, for two entries!). You've got a day and a half.
The links to the reviews have gone a bit funny – I'm fairly certain I misattributed one anyway, so it's no bad thing! – but it should read:
Inescapable, published by Loose Id, is a hot m/m sci fi romp, an erotic space opera "just on the right side of a wacky space adventure" (Joyfully Jay), in which "sex, adventure, and excitement abound" (Top2Bottom Reviews). "It's quite the ride" (Mrs Condit Reads Books).