Absolutely Erotic Blog Hop starts today!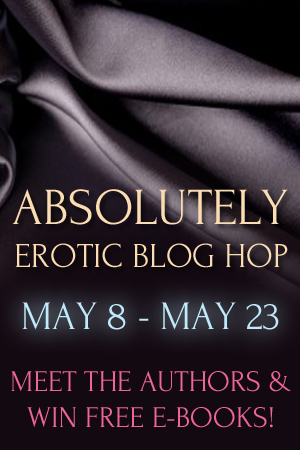 So, once upon time a bunch of writers on a writing site were talking about writing. We got to talking about promoting your writing. Then we got to talking about promoting each other's writing. Then we got to drinking. (just me then?). Anyway, sooner rather than later, the Absolutely Erotic bloghop was born. Sixteen erotica authors from Absolute Write, one after the other, all talking about what we love and why we love it so much.
Tomorrow I'll be appearing over on Erika Lindsen's blog, talking about Inescapable, while on the 10th I'll be hosting Thea Landen. The lovely L. A. Witt has done the organising, so she gets to pick the prize winner.
Oh, did I not mention that part? If you comment on any of the blogs involved, you're in with a chance of winning the following:
A beaded necklace
A signed paperback of your choice from L.A. Witt or Lauren Gallagher's backlists
Ebooks by Azalea Moone, Erika Lindsen, L. A. Witt, Lauren Gallagher, Ravon Silvius, M.C. Hana, Erin Lark, Jack Pyke, Tara Quan, Scarlet Day, Charley Descoteaux, and Mina Kelly, plus three erotic shorts by J.E. Keep.
A $10 Bitch Face Cosmetics gift card
A $15 gift card to your choice of Barnes & Noble, AllRomance, or Amazon.
And potentially even more!
The more blogs you comment on, the better your chances! We start–where else?–with L. A. Witt's blog.